Oxford Mills Overland Park Kansas Housing Market Update August 19th, 2009 suburban Johnson County Metro Kansas City
How many Overland Park homes are for sale in Oxford Mills?
As of August 19th, 2009, there are 4
Overland Park homes
listed for sale in Oxford Mills. The listing prices range from $339,900 to $360,000.
New offer added June 5th, 2010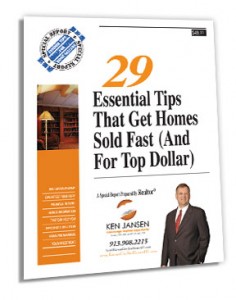 Call TODAY for a copy of my Special Report for Johnson County KS home owners ready to sell.
'29 Essential Tips That Get Homes Sold Fast (And For Top Dollar)'
Dial now Toll Free 1-866-251-4442 ext 7005 to order your copy - FREE!
(No one to talk to, just a recording.)
How fast are Oxford Mills homes selling and how much are Oxford Mills homes selling for?
In the last 12 months 7 Overland Park homes in Oxford Mills have sold and closed. During the last 12 months the Overland Park KS homes in Oxford Mills have sold in the range of $316,000 to $380,000.
Great Reasons to live in Oxford Mills, Overland Park KS 66221
Oxford Mills is within the award winning Blue Valley School District

Oxford Mills is close to Heritage Park in Olathe KS at 151st and Pflumm, Johnson County Kansas's second largest park.

Leawood Town Center is just minutes away with outstanding shopping, restaurants and movie theaters

Contact information has been updated below
Make the smart move. Contact me.
Ken Jansen, Broker, Jansen Realty Group, Inc.
Straight Forward Advice
Effective Marketing
Results Oriented
Phone: 913.908.2215
Fax 913.273.1201